Uhealth Medical Products Co.,Ltd hit the news of CCTV2: Half hour Economy, representedas one of the mask manufacture in China, producing millions of mask daily andshow its incredible speed of manufacturing capability.

我司-北京联合康力北医疗防护用品有限公司很荣幸地登上了央视CCTV2-经济半小时栏目,代表中国的口罩生产企业向全世界展示疫情当下的快速生产力。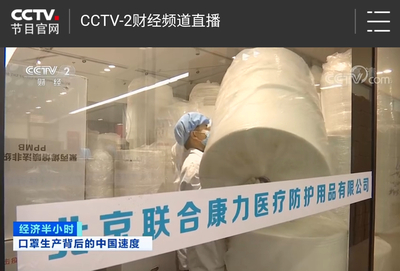 Uhealth Medical has produced more than 1.5 billions of facemasks, 300,000 N95 masksfrom end of January till today. At the very beginning, our company only had100,000 production capacity. With the huge support from local government,Uhealth brought in automated machines. Thanks China SINOPEC factory to provideus enough raw material (PBT melt-blown nonwoven) . Without multi-channelssupport, we could not make it happened.
我司从一月底到现在,一直在加班加点生产口罩,目前已经累计生产了医用一次性口罩1500万只,N95口罩30万只。事实上我们的最初的产能不超过10万只,在政府帮助最终引进了新的自动化设备之后,是中石化的熔喷布解了我们原材料紧缺的难题。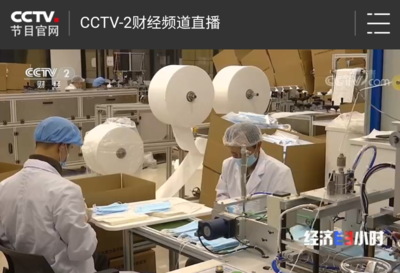 From begging of virus outbreak till today, we have already updated 10 producinglines and our factory employee are increased from 20+ (in February) to 50 now.We are able to producing surgical mask 400,000 daily, and 30,000 N95 base oncurrent statistic.
我们已经换上了十条全新的生产线,工人也由原来二月初的二十人发展到现在的五十人。每天能生产医用外科口罩40万只左右,N95口罩3-4万只。
Now, we are ready for supporting more products to export to overseas clients!
随着新冠肺炎疫情在海外的不断蔓延,海外订单纷至沓来,我们要赶紧为产品出口做准备.